do you Need a party wall surveyor?
PARTY WALL ETC. ACT 1996 SERVICES
Ensure Smooth Construction Projects with Party Wall Experts.
Navigating the complexities of the Party Wall etc Act 1996 can be daunting. Don't let delays derail your construction project. At Spotlight Surveys, we specialise in providing expert guidance and solutions under the Act.
Our Services:
Party Wall Notices: We handle the intricate process of serving party wall notices, ensuring compliance with legal requirements.
Mediation and Dispute Resolution: Our experienced team resolves conflicts swiftly, protecting your interests and fostering amicable resolutions.
Party Wall Awards: We prepare comprehensive party wall awards that outline rights, obligations, and procedures, ensuring a smooth construction process.
Expert Advice: Rely on our in-depth knowledge and expertise for sound advice on party wall matters, tailored to your unique project needs.
Why Choose Us?
Specialised Expertise: With extensive experience in the Party Wall etc Act 1996, we are the trusted experts in navigating its intricacies.
Efficiency and Timeliness: We prioritise efficiency and timely completion, minimizing project disruptions and avoiding unnecessary delays.
Client-Centric Approach: We value open communication, understanding your specific requirements, and delivering personalised solutions.
Peace of Mind: Our meticulous attention to detail and commitment to legal compliance give you peace of mind throughout the process.
Get in touch with our team today to discuss your party wall needs and ensure a seamless construction experience. Let's safeguard your project's success!
The REVIEWprocess
The Party Wall etc Act 1996, known commonly as the Party Wall Act, can be simplified into 3 key stages: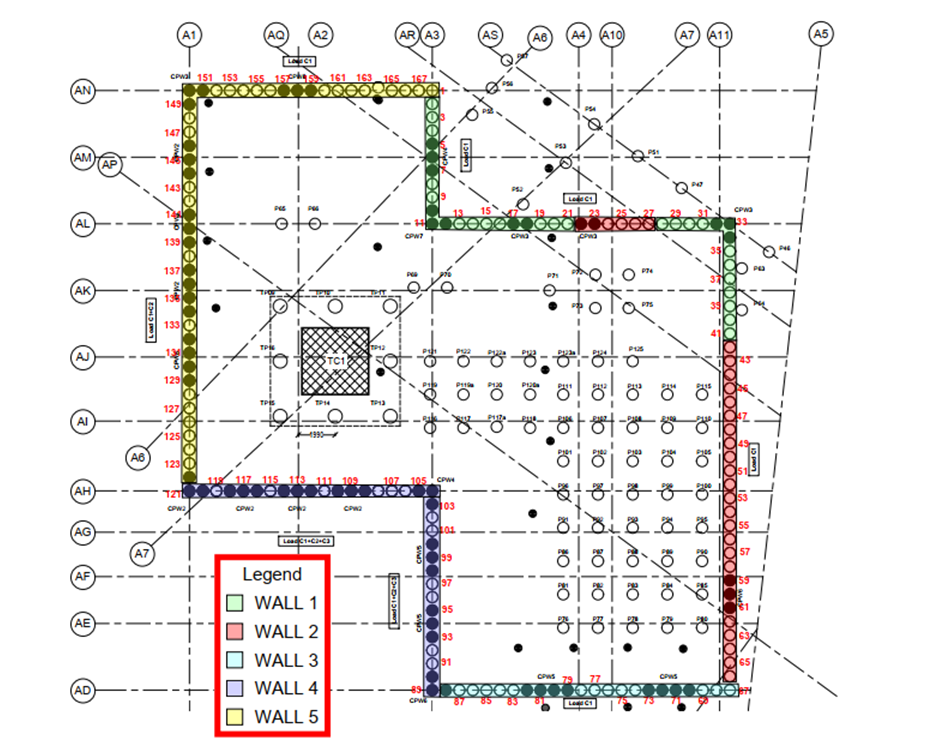 Stage 1: Review
We review all domestic projects and situations for free, advising what notices are required. We are Party Wall Surveyors in Kent but also provide free Party Wall Survey advice for property in London, Kent, Essex and Sussex.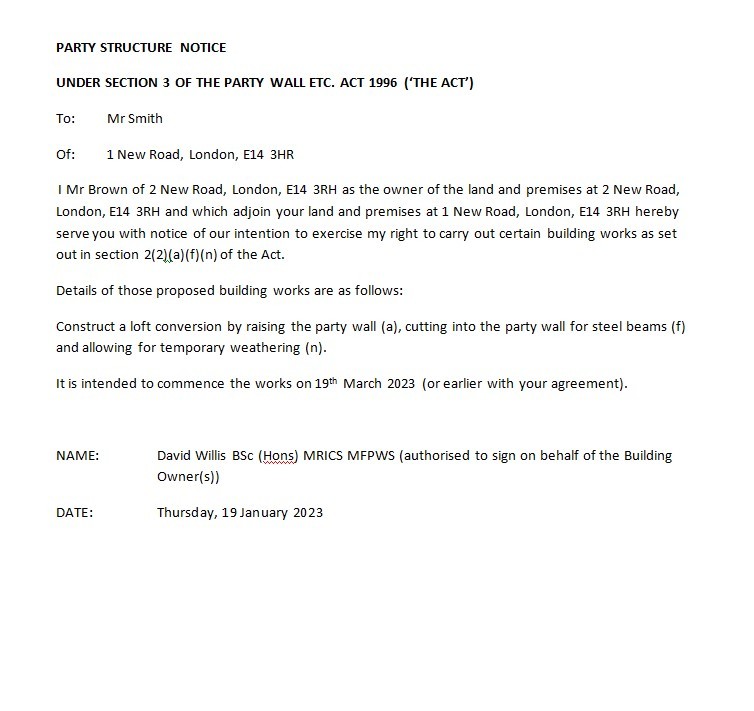 Stage 2: Notice
The most important stage, the Party Wall Act Notice is a letter sent to the Adjoining Owner and starts the process of the Act. For this reason, it must contain all the required information. We charge £60 per notice but offer discounts for multiple notices. We can serve notices to properties outside of London, Kent, Essex and Sussex but may not be able to act as the surveyor if required.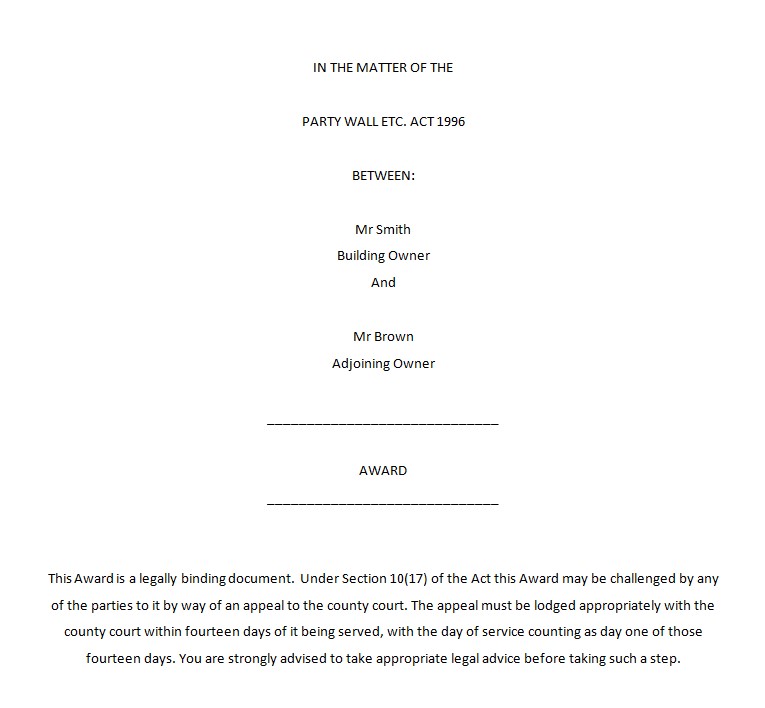 Stage 3: Party Wall Agreement (Award)
If the Adjoining Owner has concerns about the work they dissent, and a Party Wall Agreement, known as a Party Wall Award has to be served, this a legally binding set of terms and conditions for the building work in the Party Wall Notice. Consenting owners do not require awards but it is prudent to have a condition survey (known as a Schedule of Condition). Once Party Wall Surveyors serve the award the works can start. We can provide hourly rates for larger or more complicated projects.
For a more in depth look at the Party Wall Act, we have put together a guide and FAQ towards the bottom of this page.
Why Choose Spotlight Surveys?
We work out of hours around our clients, frequently undertaking evening and weekend surveys at no extra cost.

We have a 5* rating for our services please see a link to our facebook page below for more details

We provide free advice to domestic clients, property professionals and people in the construction industry.

We serve notices within 48 hours of instruction.

All appointments are undertaken by the Director (David Willis BSc (Hons) MRICS MFPWS), who will be the single point of contact throughout the whole project.

Chartered Surveyors have a broad knowledge of the construction industry and a commitment to the RICS Code of Ethics.

We are members of the FPWS (Faculty of Party Wall Surveyors) who are industry Party Wall Act experts and also have a Code of Conduct.

Agreed surveyor awards can be completed in as little as a week.
CONTACT US BELOW FOR A FREE GUIDE WITH OUR COSTS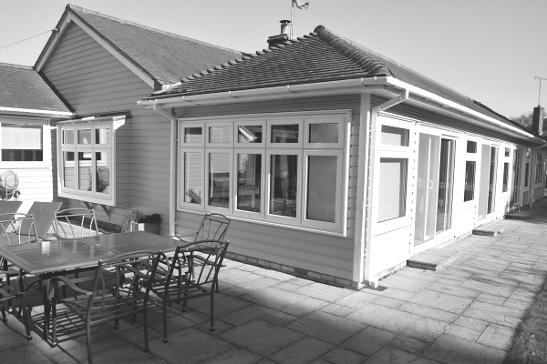 Introduction
This is a basic guide the Party Wall Act, which is based on the Party Wall etc Act 1996 and case law.
The Party Wall etc Act 1996 is adapted from the London Building Act, which extended its use to all over the UK (however we work primarily in London, Kent, Essex and Sussex) and will not be considered unless a specialist is contacted.
The Party Wall Act is a separate from everything else (such as the planning, Building Control, Rights of Light etc).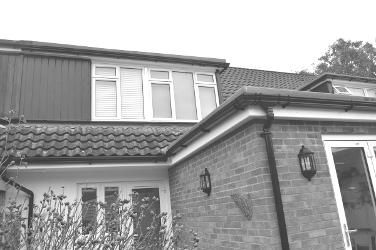 Process
The Party Wall Act is a list of building works listed within Sections 1, 2 and 6 (link here for the actual text https://www.legislation.gov.uk/ukpga/1996/40/contents) . To summarise these parts of the Act cover:
Section 1: New walls on the boundary
Section 2: Changing an existing party wall
Section 3: Digging within 3 or 6 metres of an Adjoining Owner's structure (and deeper than their foundations).
The Party Wall Act lists these works as they are likely to cause damage, making it a mandatory requirement to serve a Party Wall Notice. Once the notice has been served the Adjoining Owners have 14 days to respond.
If the Adjoining Owner does not consent or respond to the notice surveyor(s) will have to be appointed to settle any disagreements between the two neighbours by way of a Party Wall Agreement (known as an Award). This is a legally binding set of terms and conditions which provide rights to undertake the work, subject to conditions that the Party Wall Surveyors choose. Once the Party Wall Surveyors serve the Party Wall Agreement, works will be permitted to start.
The Party Wall Surveyors always has a way of progressing the award, for example should you not receive a response after serving a Party Wall Notice, you (or a surveyor is) able to serve a 10 day request to appoint surveyor on their behalf.
This is a simplified flowchart which shows the Party Wall process.
This is a more complex flowchart published by the Faculty.
Frequently Asked Questions
Who pays for the surveyors?
It is down to the Party Wall Surveyor (or two of them) to determine who pays fees, but in most normal circumstances with the first award (which authorises notifiable works under the Party Wall Act) this will be met by the owner doing the work. With further awards (typically for consequential damage) these are normally paid by the Building Owner.
What happens if I consented but changed my mind?
As long as there is a dispute you are able to appoint a surveyor to make a Party Wall Agreement (known as an Award).
Can I serve a notice on my neighbour verbally?
It is a statutory requirement to serve a Party Wall Notice in writing, and it is prudent to obtain consent in writing should they consent.
How long does the process take?
A Party Wall Agreement (Award) which is relatively simple (for example a loft conversion) using an agreed surveyor, can be completed within a week, however, should the process be followed step-by-step this will take:
2 weeks for the initial notice period
10 day request to appoint surveyor for the adjoining owner
1 week for be adjoining owner to be appointed
Site visit with another surveyor typically takes 2 weeks
2 weeks typically to agree the award
With complicated schemes this can take significantly longer.
No Party Wall Agreement?
If you do not serve an initial notice you will still be liable for any damage to the Adjoining Owner's property however the emphasis will be on you to disprove the damage is caused by the building works making compensation claims significantly larger. Furthermore to sell property in the future the conveyancer will ask for the notice and subsequent award.
Can anyone be a Party Wall Surveyor?
The Act states that anyone who is not part of the dispute can be a Party Wall Surveyor, however, without a background in construction and a detailed knowledge of the Act, it is unlikely a layman will be able to serve a valid award.
Would a London Party Wall Surveyor be more suitable for London property?
We use the same competitive out of London fees which make us one of the cheapest qualified party wall surveyors in London.
Can I get a Party Wall Agreement without a Surveyor?
No, a surveyor needs to be appointed under the Party Wall Act to serve a valid Award.
Spotlight Surveys is regulated by the Royal Institution of Chartered Surveyors.
© Copyright Spotlight Surveys Ltd.